*Limited Quantity Available*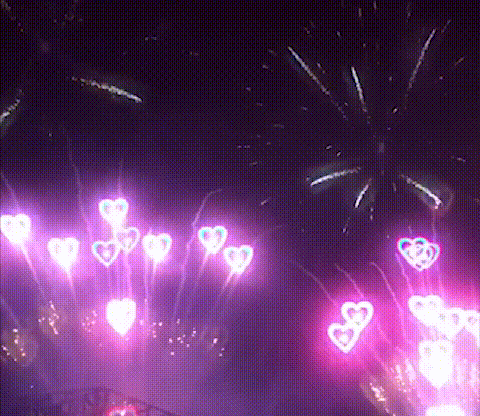 💛Who doesn't love hearts! We find hearts everywhere we go, whether in shopping windows, embellishing cakes in bakeries, or drawn on paper by our favourite tiny humans. Hearts symbolise love, life, and fun, and now you can turn any source of light into little hearts!


💛Our fascinating heart-shaped glasses enable you to see any light source in a whole new and mesmerising way! Whether you are looking for a unique and innovative way to take photos, wearing them to a rave or concert, or simply giving them to your little one in the back seat during a nighttime ride.

💛Experience mind-blowing effects when wearing your heart-shaped glasses to any event that produces tons of lights. See the light in a new and excellent way! The lenses of these groovy glasses will split light into a multitude of bright hearts.

💛Amaze yourself by slipping them on and looking at a light source or watch with amusement as your friends and family try them for the first time. Watching the first-time reactions is priceless! Choose your color of super sturdy heart glasses and enjoy a heart-shaped world! 


There are so many ways to enjoy these glasses that you will find yourself not only buying a pair for yourself but snagging them up for every event in your life! 

💛Carnivals and Festivals have millions of lights that will produce epic psychedelic effects one our diffraction grafting glasses 
💚Enjoy fireworks as you have never seen them before! 
❤️Wear our fantastic diffraction glasses during nighttime rides as a passenger, whether in a car, bus, or train. 
💜Take your heart-shaped shades to any performance or light show
💙Create hallucinatory effects watching Trippy Videos and Music Visualisers on your computer
💙Experience science class in a new and fun way by learning about light waves 
❤️Add an extra twinkle to your holiday lights 
🖤Watch TV and Movies at home and see the images pop out of the screen 
💚Show these fabulous light show glasses at gatherings and parties

💛The diffraction grating lenses feature a double-axis holographic pattern that separates the components from any light source into stunning HEART patterns of vibrant light invisible to the naked eye. Regardless of the light source you view, you'll see its components in a whole new light.

Liquid error: Error in tag 'section' - 'recommended-products' is not a valid section type