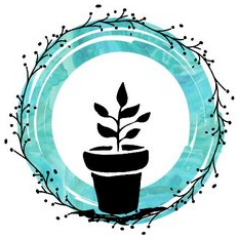 presents
10 HOLY GRAIL
ESSENTIAL OILS
FOR ESSENTIAL OIL ENTHUSIASTS
EVERYWHERE
IG & TWITTER: TERRA_OILS
THE AMAZING THING ABOUT ESSENTIAL OILS:
EACH ONE IS LIKE GETTING EIGHT MEDICINES IN ONE. SO START WHEREVER YOU WANT, BUT I GUARANTEE THAT ONCE YOU DO, YOU'LL WANT MORE.
LEMON OIL
CINNAMON OIL
LEMONGRASS OIL
CLARY SAGE OIL
LAVENDER OIL
TEA TREE OIL
EUCALYPTUS OIL
ROSEMARY OIL
SWEET ORANGE OIL
PEPPERMINT OIL

*HONORABLE MENTION

*
ALL 10 CAN BE PURCHASED FOR $15 OR LESS, AND EACH ONE PACKS A REAL PUNCH AND CAN BE USED IN A VARIETY OF WAYS.
THEY DON'T JUST SMELL GOOD. THEY HAVE THE ABILITY TO MAKE YOU FEEL REALLY GOOD, TOO.
1.       LEMON OIL
A.      POWERFUL ANTIBACTERIAL, ASTRINGENT, AND ANTISEPTIC AGENT.
B.      THE SCENT OF LEMON OIL HAS ALSO BEEN SHOWN TO HAVE A POWERFUL EFFECT ON MOOD. 
C.      MOOD BOOSTER! - HAS ANTIDEPRESSANT QUALITIES. 
2.       CINNAMON OIL
A.      SCENT: SWEET AND SPICY, MUSKY AND WARM.
B.      USED TO HELP CLEAR UP CHEST COLDS. 
C.      APPLIED TOPICALLY, IT CAN SOOTHE MUSCLE ACHES AND PAINS, THANKS TO ITS ANTISPASMODIC AND ANALGESIC PROPERTIES.
3.       LEMONGRASS OIL
A.      USE IT FOR ITS CHEERFUL, ENERGETIC SCENT.
B.      INDIAN HEALING TRADITIONS TO TREAT MALADIES LIKE GASTROINTESTINAL ISSUES AND FEVER.
C.      ITS ANTIFUNGAL PROPERTIES ARE ESPECIALLY HELPFUL IN COMBATING THE NASTY YEAST ASSOCIATED WITH DANDRUFF.
4.   CLARY SAGE
A.      BENEFICIAL PROPERTIES FOR THE SKIN: IT'S ANTIBACTERIAL, ASTRINGENT, ANTISEPTIC, AND CAN HELP IMPROVE CIRCULATION.
B.      BREATHING DIFFUSED CLARY SAGE HELPED TO ALLEVIATE DEPRESSION BY LOWERING CORTISOL LEVELS AND IMPROVING THYROID HORMONE LEVELS.
C.      CLARY SAGE—ALONG WITH LAVENDER &  MARJORAM—MAKES AN EFFECTIVE MASSAGE TREATMENT FOR ALLEVIATING MENSTRUAL PAIN AND CRAMPING.
5.       LAVENDER OIL
A.      THE HONEST TRUTH IS THAT IT'S IMPOSSIBLE TO DENY HOW AMAZING LAVENDER OIL IS.
B.      LAVENDER IS: SEDATIVE, ANTISPASMODIC, ANTI-ANXIETY, ANTI-INFLAMMATORY, ANTIMICROBIAL, ANTIOXIDANT, ANTIBACTERIAL, ANESTHETIC, IMMUNE-BOOSTING, AND ANTIVIRAL.
6.       TEA TREE OIL
A.      PRETTY AWESOME STUFF.
B.      USED TO TREAT COUGHS AND COLDS, HEAL WOUNDS, AND ALLEVIATE SORE THROATS AND SKIN AILMENTS.
C.      TEA TREE OIL IS ANTIVIRAL, ANTI-INFLAMMATORY, AND EXHIBITS ANTICANCER ACTIVITY.
D.      IT KILLS ORAL BACTERIA FOR UP TO TWO WEEKS, CAN BE USED FOR GINGIVITIS, HEALS MILD TO MODERATE DANDRUFF.
E.      I PUT TEA TREE OIL IN VIRTUALLY ALL OF MY DIY PRODUCT.
7.       EUCALYPTUS
A.      EUCALYPTUS ESSENTIAL OIL IS DEFINITELY
NOT FOR THE WEAK.
B.      I LIKE TO DIFFUSE EUCALYPTUS OIL AT HOME.
C.      FRESHENS UP A ROOM AND MAKES THE AIR FEEL CLEAN .
8.   ROSEMARY OIL
A.      ROSEMARY OIL IS A STIMULANT.
B.      WHEN INHALED, THE AROMA OF ROSEMARY HAS BEEN SHOWN TO INCREASE HEART RATE, BLOOD PRESSURE, AND RESPIRATORY RATE AND BOOST YOUR IMMUNE SYSTEM.
C.      ROSEMARY OIL DECREASES LEVELS OF THE
STRESS HORMONE CORTISOL.
9.       SWEET ORANGE OIL
A.      I WAS RAISED IN SOUTH FLORIDA. I LOVE SWEET ORANGE ESSENTIAL OIL-MAKES ME HAPPY AND
ENERGIZED FROM ONE WHIFF.
B.     REDUCES ANXIETY WHEN INHALED… AND WHEN APPLIED TOPICALLY, IT CALMS DOWN PULSE RATES AND BREATHING RATES, WHILE CAUSING CHEERFUL AND ENERGETIC MOODS.
C.      IMPORTANT: MAKE SURE YOU PURCHASE SWEET ORANGE OIL & NOT BITTER ORANGE - BITTER ORANGE OIL IS VERY PHOTOTOXIC (MAKING THE SKIN UNUSUALLY SENSITIVE TO LIGHT & SUNBURN).
1.0.    PEPPERMINT OIL
A.      IT IS A STIMULANT, ANTISPASMODIC, ANTIVIRAL, ANTIMICROBIAL, ANTIFUNGAL, AND ANTIOXIDANT.
B.     IT IS AN EFFECTIVE TREATMENT FOR HEADACHES.
C.      HELPS SOOTHE NAUSEA, IMPROVES CONCENTRATION AND MEMORY, AND IS AN ANALGESIC, WHICH MEANS IT NUMBS AND KILLS PAIN ON THE SKIN.
HONORABLE MENTION:
GINGER OIL - ANTI-INFLAMMATORY, ANTIVIRAL, ANTIBACTERIAL, ANTISEPTIC AND ANTI-FUNGAL PROPERTIES THAT HELP TO BOOST YOUR IMMUNE SYSTEM AND FIGHT INFECTIONS.
Beautiful, Simple, and Natural
HAVE A TOPIC YOU'D LIKE US TO WRITE ABOUT? SEND US A MESSAGE!
FOLLOW US ON SOCIAL MEDIA BELOW!